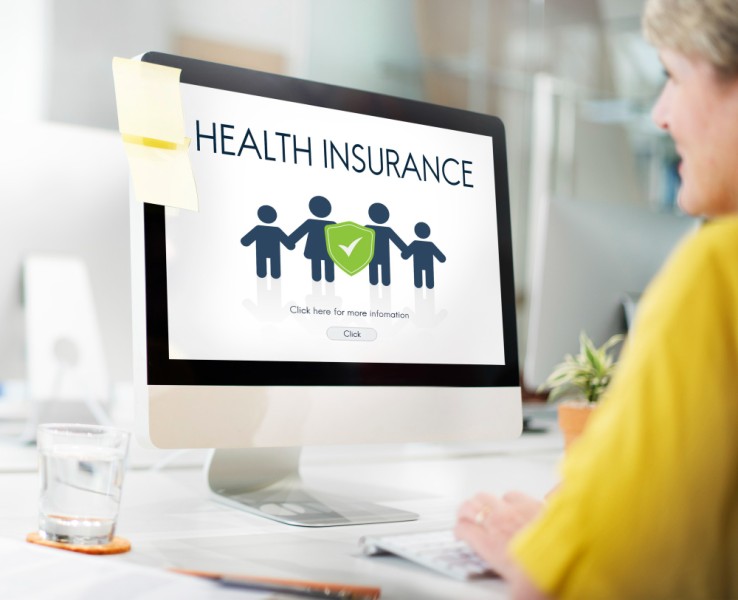 How PEOs Can Help with Corporate Health Insurance
For businesses and companies, corporate or group health insurance can be a frustrating thing to settle. Businesses often battle with higher and higher premiums, deductibles, co-pays, and maximum out-of-pocket expenses, with less and less coverage. In other words, employees end up becoming more and more self-insured.
Albert Einstein famously said, "if you continue to do the same thing over and over, and then expecting different results is the definition of insanity." How can businesses look to tackle the issue of health insurance with these ongoing challenges?
The current problems with corporate health insurance
For some large businesses with unlimited budgets, they are perfectly content paying outrageous amounts for their health insurance plans. However, for the majority of businesses, health insurance is a constant pain point. With the rising annual renewals each year, many are unable to afford it and are forced to make very tough decisions. This could be in the form of cutting back on coverage, reducing employer contributions, or even dropping insurance coverage altogether.
Each of these decisions will inevitably have a negative impact on the employee base in a number of different ways: employee morale, loyalty, increased turnover, and the inability to attract and keep good talent.
This leads to one of the core challenges of almost any business in any industry: how do we effectively attract and keep top talent? It is a well-known fact that one of the top criteria job searchers are looking for is the quality of the company benefits package. This tells the potential talent what the business priorities are and how important their employees are to the success of the business. A lacklustre health insurance package reflects poorly on the business, as it shows that the company does not value its employees as much as it should!
How can a PEO solve this problem?
One of the best solutions for this huge challenge is a PEO service. PEO services, which stand for Profession Employer Organization, help firms outsource their employee management services, such as employee benefits packages.
There are PEOs today that have multiple master insurance policies with major health providers such as Aetna, BCBS, and United, providing many options for your business. By the way, as a side note, Humana is leaving the group health insurance world so that's one less option. For companies currently with Humana, a whole new search for healthcare is in your near future. If you're willing to think outside the usual narrative of these major health providers, there are other PEO services that have fantastic alternative plans.
These alternative health plans can reduce costs for both the employer and employees dramatically, allowing more employees to participate in the plan. These types of plans have no underwriting, no participation requirements, and a premium average of about 50% less than the national open markets rates. Personally, my wife and I have been on one of these plans for several years now and love it.
One of the fundamental advantages of a PEO is the cost savings that they can give their clients. With their hundreds and even thousands of clients and their employee base, these PEOs can leverage economies of scale to get significant discounts in key areas like health insurance and workers' compensation.
To put it into perspective, a small PEO will range from approximately 10,000 to 20,000 worksite employees to 800,000 to 1,000,000 worksite employees in their pools. These types of pools can potentially be a huge game changer for most businesses by providing savings from 30% to over 50% in health insurance alone. The same type of saving can be provided with workers' compensation, and this is in addition to no upfront deposits and no annual audits that businesses can enjoy with a PEO. These types of savings will more than offset the cost of the PEO service and then some. Making the PEO basically free and moving the remaining savings either to the bottom line or providing additional benefit services to the employees.
How to choose a right PEO service
The question that businesses then have is: which PEO service will provide the best advantage to maximize these cost reductions while having the best benefits? This is a fundamental question because no PEO is the same. One of the worst things a business can do is google for PEO services. That's like playing Russian Roulette with disaster just waiting to happen. 
Generally, they provide the same four core services: payroll, workers' compensation, benefits packages, and HR support. However, PEOs vary widely in terms of how those services are provided, who those services are provided to, and where those services can be provided. In other words, PEOs are not all the same and the service you get will vary too.
Hiring a PEO brokerage firm will be a huge help in your search for the right PEO service for your brand. A good PEO broker knows the PEO industry well and knows exactly who to consider and who to avoid at all costs. There are fantastic PEO services that have tremendous benefit packages, and a good PEO broker can help you find them. In terms of pricing, PEO pricing is across the board, with your most expensive services being Insperity and ADP TotalSource by far. There are many great PEO services that can provide virtually the same services at a fraction of the cost along with clear pricing transparency which is just as important. For many businesses, the savings they get with their 401k plan will offset their PEO cost alone. 
The other advantage of using a PEO brokerage firm is that they have a working knowledge of each PEO price package. PEOs know that brokers have many other options and can take their business elsewhere, hence giving you better cost savings. Furthermore, the broker wants to keep the client long-term, so they want to find a PEO that will be as close to the perfect fit as possible, which means a long-term relationship. 
At StroudLink, our retention rate year over year is above 90%. We see our clients as family and strive to find the best PEO for their business needs, just as if it were our own business. Not only is StroudLink offering our services nationwide we also offer international PEO service options as well. We pride ourselves in linking businesses to solutions.
StroudLink's Solution!
To learn more about our PEO brokerage firm or to reach out to us directly call 210-887-2148 or email our CEO at [email protected]
StroudLink's SolutionsThe Benefits of Working with a PEOIs your business growing and expanding into new states? Are you feeling overwhelmed by the regulations, tax laws, and compliance requirements of each state? Do you need to find new employees in multiple...
read more